CONTEST MODULE
Run Contests, Giveaways, & Sweepstakes.
Quickly gain new social media followers, grow your email list, generate new leads, & increase website traffic.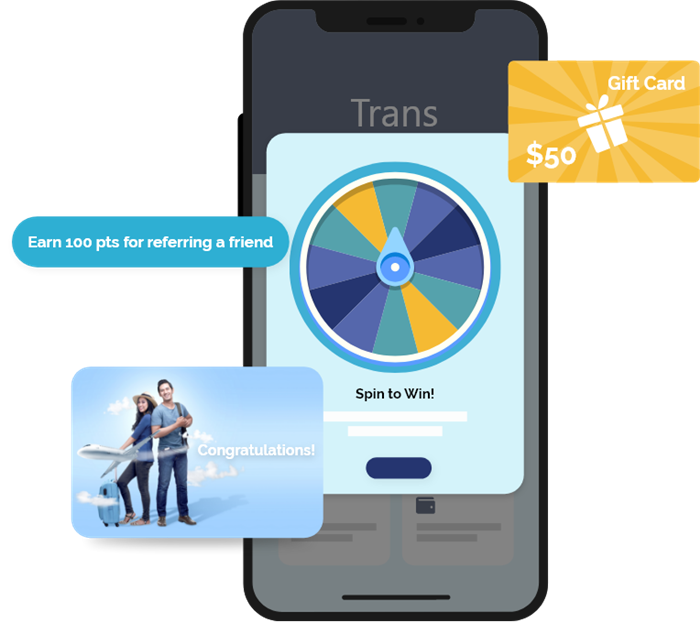 Acquisition
Promote your loyalty program and attract new customers with raffles that reward new sign-ups, customer referrals, and product purchases.
Keep Customers Engaged
Influence customer spending and product preferences with entry-gated ballots.
Accelerate Sales
Differentiate your brand and give customers one more reason to do business with you with exciting sweepstakes giveaways.
HOW IT WORKS
Automated Contest Management Solution
Easy contests that you can set up in seconds!
Run Contests
Kangaroo gives you the power to entertain, excite and reward customers with automated contests!
Set up the contest in seconds
Schedule in advance
Automated entry triggers
Random winner selection
Automated winner notification
Event Triggers
Kangaroo gives you the power to stack the odds in your favor with event-gated ballots based on triggers.
Event Triggers:
New Customer
Number of visits
Purchase Period (e..g., Labor day weekend, Black Friday)
Dollars Spent
Referrals
Specific item purchases
Tier status
Set and Forget!
Kangaroo's contest system gives you the freedom to automate and schedule contests far in advance. Simple and stress-free contest management in a flash.
Automations include:
Kick-off date and time
Contest end date and time.
Triggers for Auto-entry
Targeted automated marketing
Winner notification
Promote your Contest
Get your customers engaged and spending at your store with targeted contest campaigns that work. Use Kangaroo's targeted marketing filters to reach customers on every channel and let them know how they can enter for a chance to win. Connect with your customer via email, SMS text, and push notifications.
Dashboard Reports
Kangaroo's contest dashboard gives you valuable insights into your contest. Quickly understand how many customers met the contest entry conditions, how many entries they earned and more!
SPIN TO WIN
Put an element of fun and competition into your loyalty program!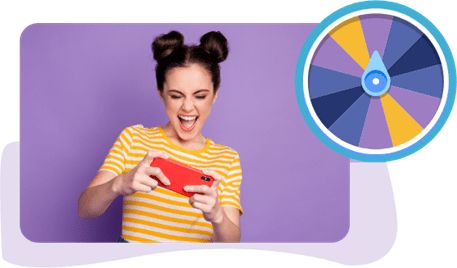 Maximize the Fun Factor
Increase sales and boost engagement with an exciting digital Spin-To-Win game that gives customers a chance to win exciting discounts, gifts, and/or experiences.
A Winning Strategy
Make opting-in to your loyalty program, marketing list, or product promotions fun for your customers with a variety of contests and games to motivate participation and reward engagement.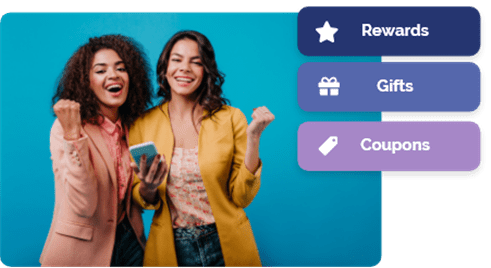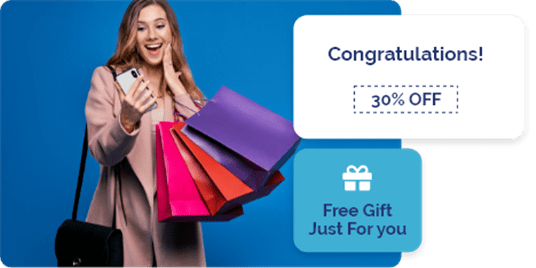 Rig the Game
Control the winning odds of each individual prize in the Spin-to-Win contest. Kangaroo's game module lets you:
Number of spins per customer
Define the prizes or discounts
Choose how many winners, per prize type
Dashboard report