EMAIL & SMS TEXT MARKETING
Connect with Customers on any Channel
Get the word out and sell more with sleek email messages that you can design in no time.
Schedule and run flash sales, product drops, redemption events, contests, and other campaigns with Kangaroo's automated marketing engine.
Tag, segment, and reward customers by buying behavior, event triggers, point accrual, and tier status.
Build new customer journeys, retention journeys, and win-back campaigns.
Automate email sequences based on language preferences.
Build beautiful emails or download pre-made templates into Kangaroo's email builder.

Kangaroo integrates with Mailchimp, Klaviyo, and Constant contact. Target and segment your customers to push list updates automatically based on their loyalty status and triggered behaviors.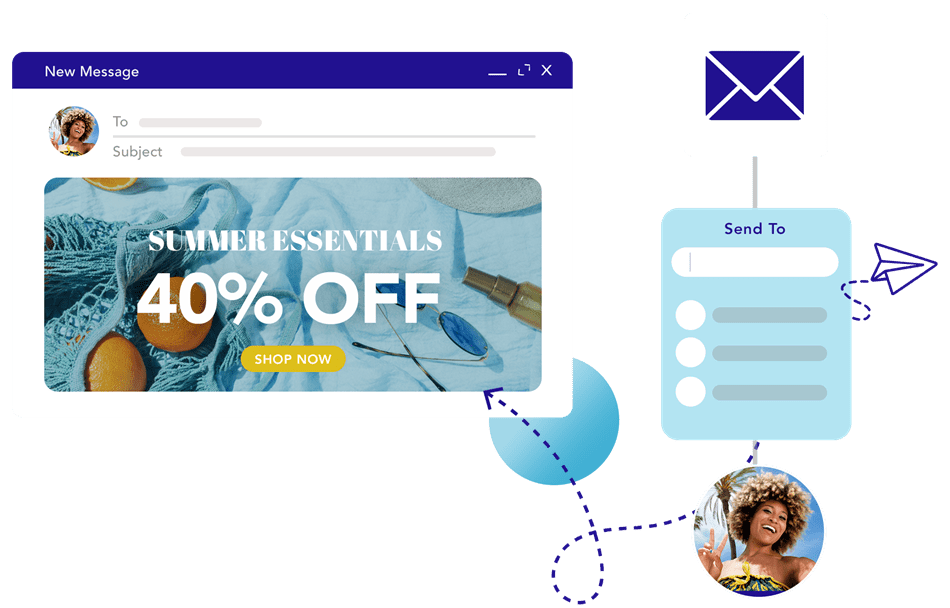 Supercharge your marketing with the power of SMS text marketing. Connect with your customers instantly with hyper-targeted messages that will deliver maximum ROI.
SMS text messages typically see an 89% open rate and a 45% engagement rate.
Automate your SMS messages based on specific triggers to deliver premium results.
Geo-Target your nearby customers with Text messages for flash sales, fill open service slots, and drive traffic, fast!
Be proactive and send product recommendations to the right customers at the right time.
SMS text marketing and email have different strengths, automate your campaigns to send the right message on the right channel for top-notch conversion rates.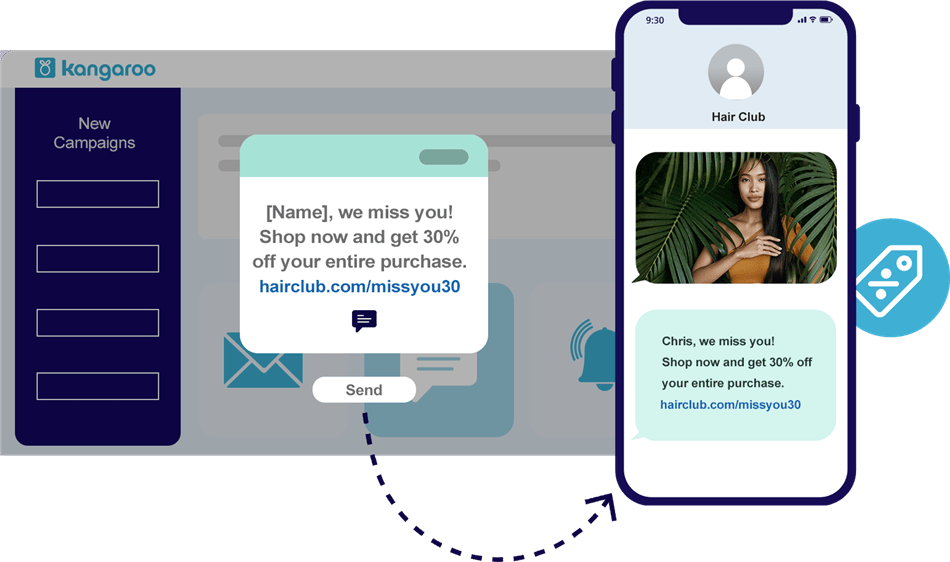 Drive revenue, connect and get customers back in your store with timely push notifications.
Different from SMS text, push notifications are not regulated by the government.
Freedom to send messages with unlimited character lengths and formatting.
Send Geo-targeted promotional messages to nearby customers.
Automate messages to target customers who are in-store to boost AOV.
Great for product launches, holiday promotions, and announcements.
Exclusive to the white label app.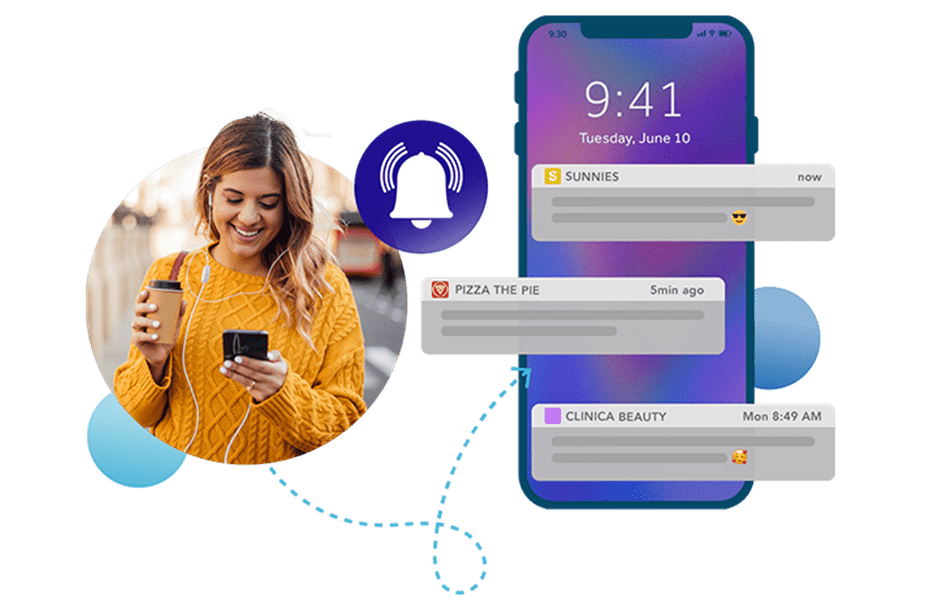 Did you know?
Kangaroo can boost email open rates by up to
68%

& SMS open rates up to

89%

?
MARKETING PERSONALIZATION
Create a unique customer journey with personalized marketing messages.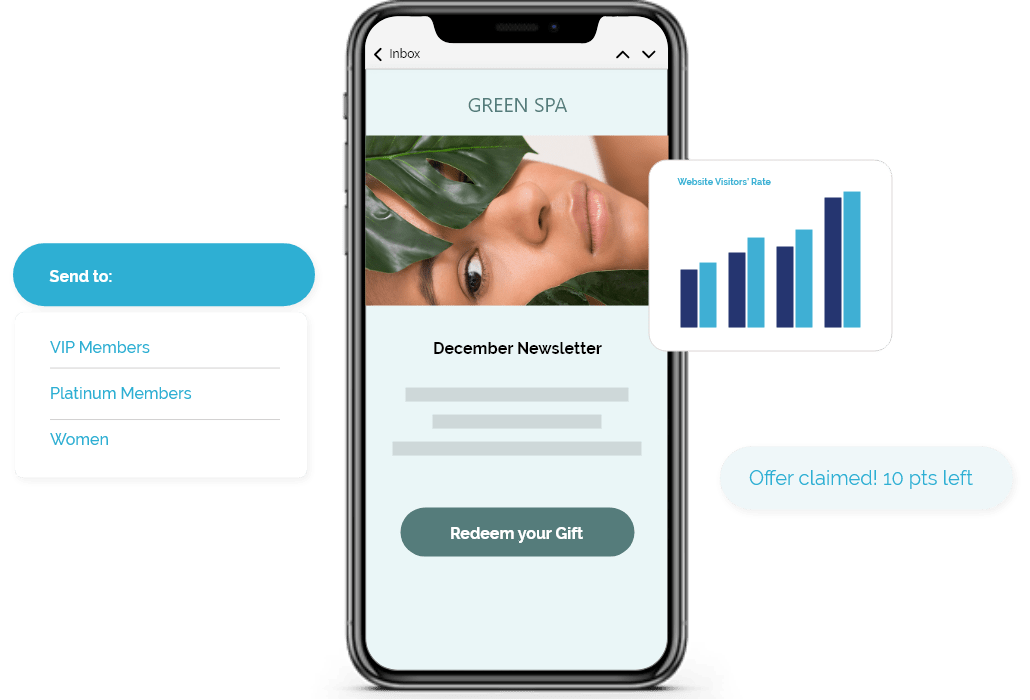 Label your Customers
Use custom tags to organize your customers so you can send targeted messages.
Marketing CRM
Smart tools that help you get to know your audience and find new ways to market to them.
Audience Dashboard
Communicate with customers more directly for time-sensitive offers leading to higher conversion rates.
MARKETING PERSONALIZATION
Improve marketing ROI and drive sales productivity by automating time-consuming tasks so your business can thrive!

Drip Campaign
Trigger emails or SMS texts based on user actions to influence sales. Re-engage customers and keep your business at the forefront of their minds.

Segmentation
Crush your sales conversions by tailoring unique messages to targeted customer groups.

Scheduling
Save time and money connecting with customers by scheduling emails for specific times and dates.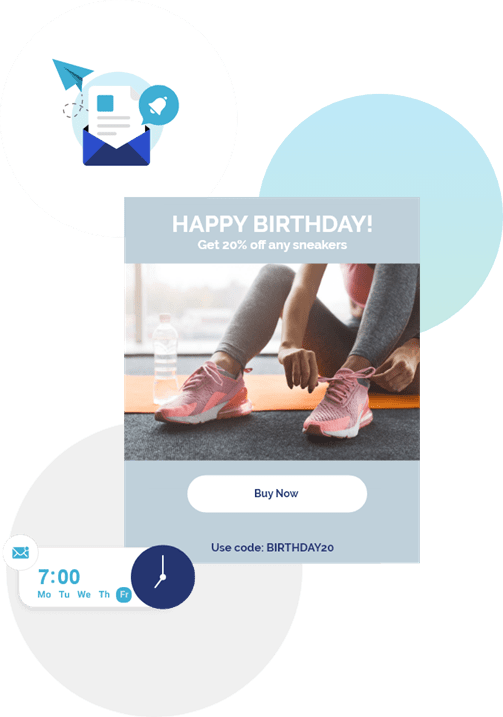 Targeting
Increase your ROI and revenue with relevant marketing that will boost conversions. Target customers based on spend, behavioral triggers, purchase history, and more!

Personalization
Achieve high email open rates to influence customers to become repeat shoppers by leveraging your customer data.

Event Triggers
Make your customers feel important by sending them customized offers on events like birthdays, anniversaries, tier graduation, and many more.