Apps enjoy
3X

higher conversion rates than mobile sites.

Source Criteo
FEATURES & BENEFITS
An App as Unique as your Business
A one-stop shop for everything your brand has to offer.
Keep your brand in the palm of your customers' hands. It's time to get on board with mobile commerce (M-commerce), the emerging preferred sales channel. Your customers want a full-brand experience that only a branded app can provide. Your customers demand the best. You should too.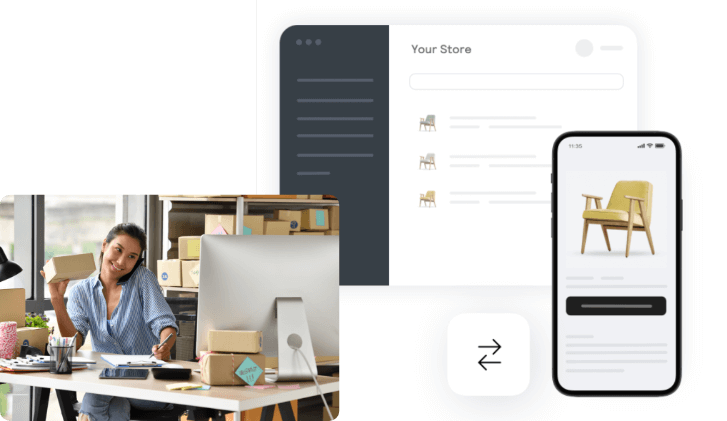 Sell better, sell faster
We keep everything simple. Take full control of your loyalty program with personalised promotions, offers, and rewards right through your own branded app.
Supercharge your growth
Keep a captive audience with a one-stop-shop for every action that's relevant for your brand. Whether it's online shopping, booking an appointment, event sign-up, a reservation or promotional advertising… You can do it all with the app.
Direct marketing
Send direct offers and push notifications at the click of a button to target audiences at the right time with the click of a button.
FEATURES & BENEFITS
An App as Unique as your Business
Having your own app makes it easy to connect, engage, and grow your customer base.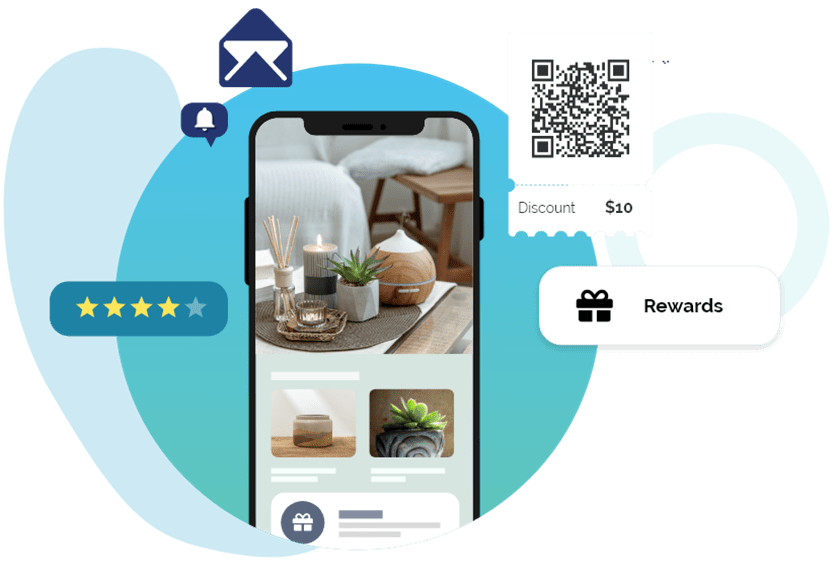 Drive sales with app features like:
Offers and Rewards
Promotional Banners
Write a Review
Refer a Friend
Call Now
Push Notification
Book a Service
QR Code Scan-in
Check Inbox
Order Ahead
History
Sign-up for Courses
Register for Events
Member profile
Geolocation: Target your audience based on proximity
Perfect for brick-and-mortar locations, Kangaroo's geo-targeting gives you the power to send flash sales and promotions to nearby customers, quick! The perfect solution to fill empty time-slots, get more walk-ins, and keep sales rolling in.
Design your promotions in new ways, giving your users benefits for being in places at certain times. Simply use your app to see whose in a specific kilometer radius of your business and send them offers during slow hours so that when users walk by, their phones will buzz with your update.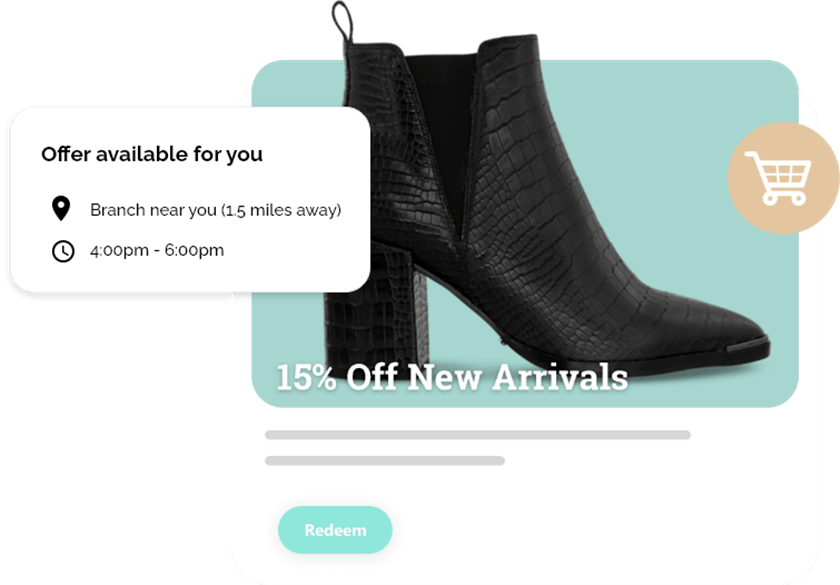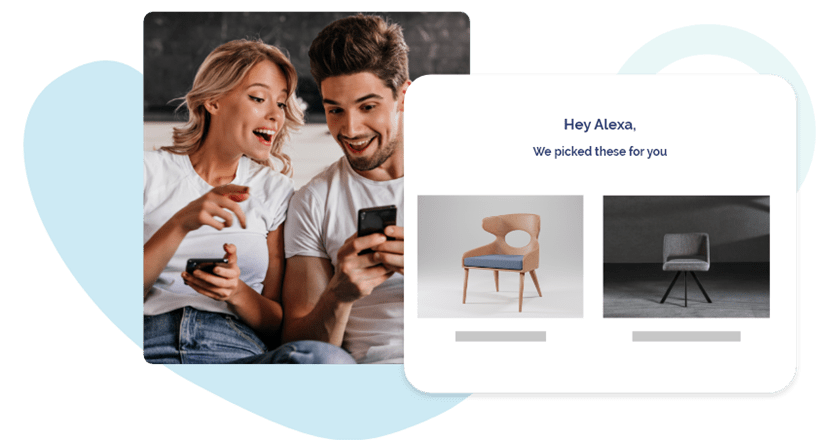 A fun and easy way to connect with customers
Keep your customers engaged and provide them with personalized relevant content and offers sent directly through the app. Direct notifications also make your app the go-to source for information subscribers can use on the fly.
Your app, the way you want it
Does your business have a special need or feature requirement that is not addressed in our existing app? No worries! Kangaroo boasts a large team of developers with expertise in custom app feature creation.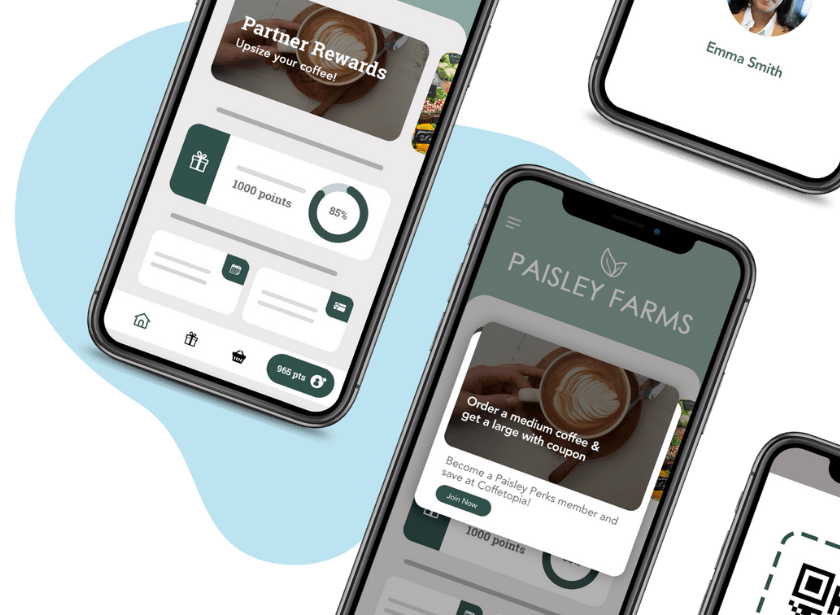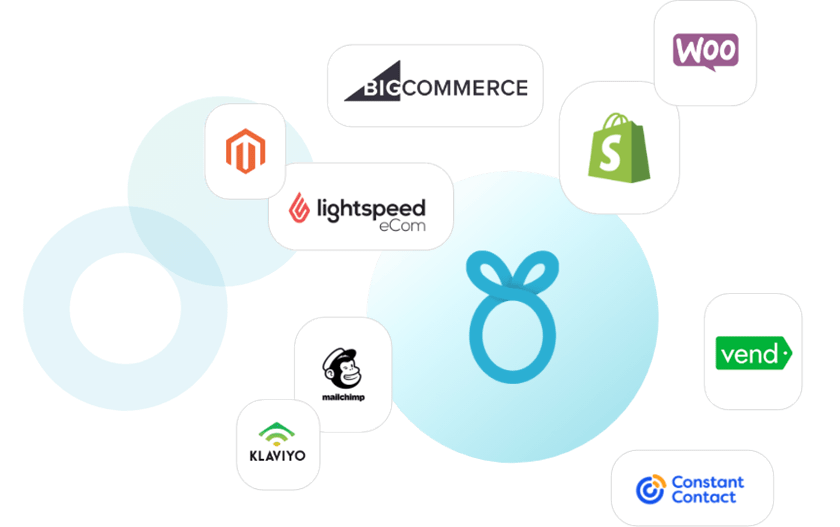 We handle the technical side so you can focus on what matters
Kangaroo is integrated with Lightspeed, Shopify, BigCommerce, Vend, Magento, and Woo Commerce. If your business is using a different POS System, Kangaroo has an API solution.