Did you know?
85%

of businesses increase their revenue by adopting a rewards program
BENEFITS
We make it easy for your customers to be loyal
Simplify your golf course operations with powerful technology that's easy to learn, use, and customize to fit your course's unique needs.
Unlock your potential with a powerful rewards program
Reward customers with points for green fees, cart rentals, food or merchandise to encourage spending.
Offer incentives like "Refer a player and get 500 points."
Stay connected to your players and inform them of special offers.
Make your customers feel special by sending them customized offers on events like birthdays, purchase frequency, tier graduation, and more.
Drive sales with your own branded app
Connect, communicate, and inspire your customers by creating a unique brand experience with your own app. Your own branded app lets you stand out from the competition to help boost loyalty program engagement and increase customer retention.
Customers can pre-order food right from the app and book their tee times from the booking widget.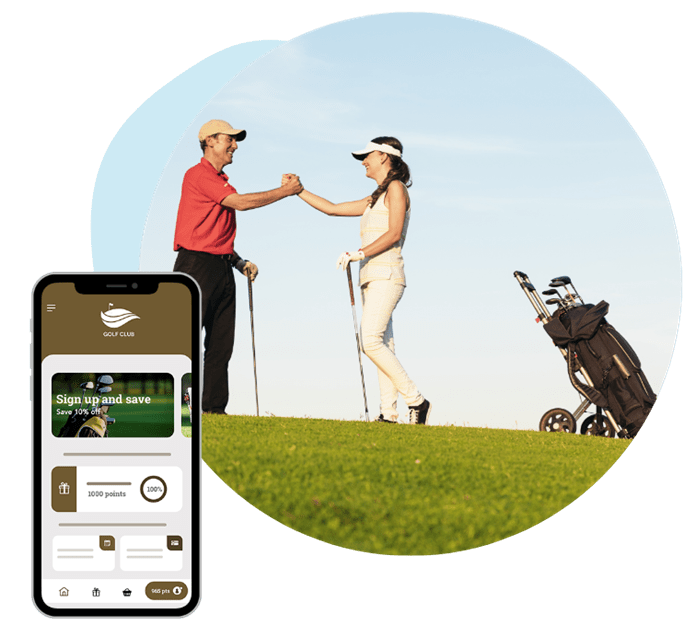 Optimize Sales on the course and in the club house
Customer loyalty programs are one of the best ways to strengthen your relationship with your customers and get them to visit the 19th Hole after every round. Kangaroo makes it easy to collect valuable data to help you make better decisions and increase your customers' repeat visits and lifetime value and boost your revenue.